Company Founder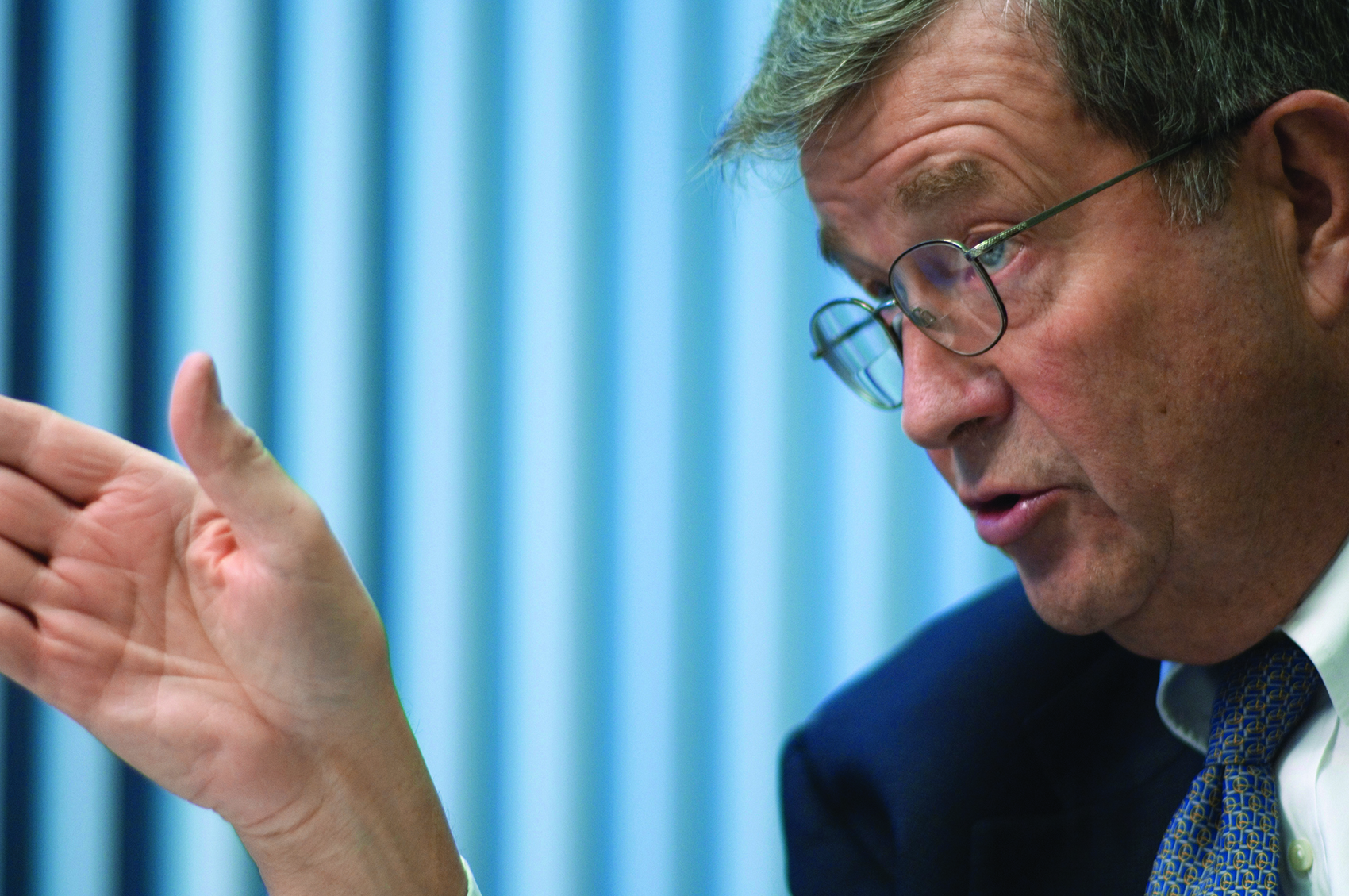 Harrison Steans formed FIC in 1967 for the purpose of acquiring the Hyde Park Bank & Trust Company. This purchase was followed, using other single-bank holding companies, by the acquisition of First National Bank of Highland Park (1968), Marina Bank (1969), Bank of Elk Grove (1970), Woodfield Bank (de novo – 1971), Citizens Bank & Trust Company (1985) and First National Bank of Skokie (1985). In 1985, the banks were reorganized under a multi-bank holding company called Citizens Financial Corp., ultimately renamed USAmeribancs in 1986 and sold to NBD Bancorp, Inc. in 1987.
In 1986 he formed the Steans Family Foundation. Initially the foundation sponsored a class of sixth graders through the "I Have a Dream" program. Having learned through experience the range of issues facing individuals and families in struggling communities, the Steans family foundation decided to work holistically within a single community and has focused on North Lawndale in southwest Chicago for many years.
In addition to being Chairman of the portfolio of community banks, Harrison Steans served as Chairman of LaSalle National Bank from 1973 until 1977. LaSalle was owned in part by FIC and the other bank holding companies in the Steans group. Mr. Steans negotiated the sale of LaSalle to ABN Bank (Now ABN AMRO) in 1977. LaSalle was subsequently sold to Bank of America in 2007. In 1994, Harrison and his daughter Jennifer Steans revived FIC to make private equity investments in a variety of industries for an investor group of family members and past business associates. FIC makes investments in real estate, private equity funds and direct private equity investments and currently manages investment commitments of well over $2 billion.
In December of 1994, a group led by Mr. Steans acquired a controlling interest in PCB Bancorp Inc., the parent of Premier Community Bank of Florida (f/k/a Pinellas Community Bank). Mr. Steans served as Chairman of the Board of PCB Bancorp, Inc., which grew from a single-bank holding company with $64 million in assets to a four-bank holding company with approximately $675 million in assets. In May of 2004, PCB Bancorp Inc. and its subsidiary banks were sold to Colonial BancGroup.
In 2007, FIC combined operations with Concentric Equity Partners, a private investment firm, in order to increase FIC's focus on making direct investments into private companies. Concentric Equity Partners is a relationship-oriented, opportunistic investment team looking to back entrepreneurial management teams that can generate strong financial returns.
Throughout his career, Mr. Steans took a leadership role in a variety of nonprofit organizations, with a particular focus on helping under-privileged communities. Some of Mr. Steans' past nonprofit affiliations included serving as Chairman of the Education Committee of the Civic Committee, Chairman of the I Have a Dream Foundation/Chicago, Chairman of the Academic Affairs Committee for the Board of Trustees at DePaul University, past President and Life Trustee of Ravinia Festival, Life Trustee of Highland Park Hospital, Trustee of the Carnegie Council on Ethics and International Affairs, Trustee of the Chicago Humanities Festival, Trustee of Leadership for Quality Education, and Trustee for The Ounce of Prevention Fund.
Mr. Steans graduated cum laude from Princeton University with a B.A. degree in economics. He married Lois Morrison in 1957; and had three daughters – Jennifer, Heather, and Robin – as well as seven grandchildren. Mr. Steans passed away on February 26, 2019.